Animals in the Sporting Industry are generally referred to by Animal Rights Extremists (ARE's) as 'Animals in Entertainment'. ARE's utilise that term to detrimentally describe activities where animals are used to act, perform, fight and/or kill for the enjoyment of humans.
Animal Care Australia does not recognise the misuse of the 'animals in entertainment' term as it potentially encompasses a multitude of different activities that go beyond their aim to demean the involvement of the animals.
The actual entertainment industry utilise animals in the production of television and movies and this is monitored and overseen under strict regulations, and as such, these animals generally do not fall within Animal Care Australia's purview.
ARE's and some Australian Government departments (particularly Animal Welfare Victoria) now include recreational activities, such as horse carriage driving, dog showing and championships and more as animals in entertainment. This is clearly an attempt to restrict in the first instance, and then ultimately ban these activities by changing societal perception. Government departments that adopt this terminology have clearly been infiltrated by the ARE movement, and this needs to be halted where ever possible, as these changes are not based on improving animal welfare outcomes.
Animals in the Sporting Industry include, but are not limited to:
Rodeos
Horse racing
Jumps racing
Greyhound racing
Animal Care Australia does not directly represent these sports as part of our purview, as these industries are already well funded, are widely supported and have dedicated representation to government.
Animal Care Australia would like to see these industries continue to review, update and implement greater animal welfare standards. They need to respond to new information quicker ensuring the animals' best interests are prioritised over any monetary gain.
Continually striving to improve animal welfare is not unreasonable. If animal welfare standards can not be met or improved within a reasonable time frame then Animal Care Australia cannot support it.
This is true of all interactions involving animals and not just these industries.
Whether we like it or not, animal keeping communities, networks and industries rely on the wider animal sporting industry. Racing is where a lot of veterinary advancements originate. Feed development comes from the research in zoos and in racing.
We do need them and should support them, while holding them accountable in the continual improvement to animal welfare. Therefore: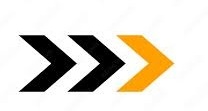 Animal Care Australia acknowledges the divided opinions of the general public and of our own members on the continuance of the Greyhound and Horse Racing industries.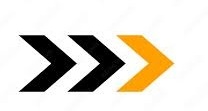 Animal Care Australia is in support of continual improvement to animal welfare conditions and outcomes in these industries.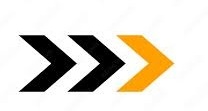 Animal Care Australia support and encourage the ongoing initiatives that racing organisations are putting into place to ensure the correct and successful re-training and rehabilitation of animals after they have finished their racing careers, leading to the successful rehoming of these animals into their senior years.
Animal Care Australia conditionally supports the continuance of animals in the sporting industry